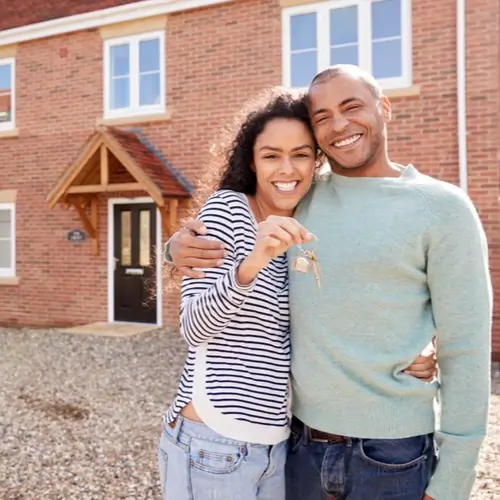 In today's hot housing market of rising home prices and limited inventory, it may seem impossible to break in as a first-time buyer. It can be overwhelming trying to save up a giant down payment and other mortgage costs on your own as interest rates and prices continue to climb. Fortunately, there are several programs and grants to help first-time buyers overcome the common obstacles to homeownership.
1. Down Payment Assistance Programs and Grants
Many lenders will allow your down payment to come from outside sources like friends, family, and charitable organizations. Most states also have DPA programs to help low-to-moderate income buyers in this way. For example, in California the Golden State Finance Authority has a DPA program that can provide up to 5% for use as a down payment or closing costs. Most program GSFA recipients never have to repay the gifted amount. Some states and programs may require some or all of the money to be repaid, so check with the program administrator for details.
2. Closing Assistance
There are also government and private programs that can grant you money for closing costs. You can expect to pay between 3-6% of your total home loan at the end of the mortgage process. That could add up to tens of thousands of dollars depending on your home price. If you have a motivated seller, they might be willing to pay your closing costs through seller concessions. However, in an especially fast market like today's, that may not be an option. You can also check with your local, state, and federal government for closing cost assistance grants.  And in addition to local and state housing commissions programs, you can also research assistance programs through nonprofit and private lending organizations.
3. Public Servant Programs
If you are a pre-K-12 teacher, firefighter, emergency medical technician, or law enforcement officer, you might be able to score a great deal with the Department of Housing and Urban Development. The Good Neighbor Next Door gives those in these professions a 50% discount off certain HUD properties. 
4. Neighborhood Assistance Corporation of America (NACA) Purchase Program
The NACA program helps financially struggling households learn important money skills and provides a home loan with no down payment, closing costs, or private mortgage insurance. Borrowers must retain a NACA membership after purchase and participate in at least five NACA actions or activities each year.
5. Government-Backed Loans
While not providing grant money, government-guaranteed mortgage loans are designed to encourage first-time homeownership with very low down payment requirements. FHA loans require a minimum of just 3.5% down while USDA and VA loans require nothing down in many cases. Not everyone qualifies for these loans, but check to see if you can take advantage of any one of them.
6. Habitat for Humanity
This well-known charitable organization helps build homes for low-income families, asking potential homebuyers to work with volunteers on construction. Borrowers need to be able to afford the mortgage payment after the home's completion but only have to contribute a $500 down payment.
Although buying a home for the first time can be intimidating, there are plenty of programs and grants available that can make it much more affordable. You can talk with us about any of these or other possibilities to help make homeownership your reality.